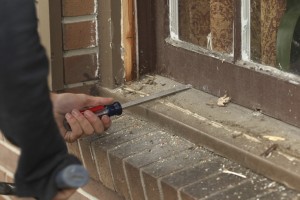 Window Replacement
As well as you take care of your windows, they don't last forever. Accidents, vandalism, age and re-modeling can all lead to the desire or necessity for a window replacement in Palm Desert. You want to know that you're getting the best windows and long lasting, expertly performed installation. With Macklin Mirror & Glass you always will. We don't just install pre-fab windows and replacement glass panes either. Our shop provides custom window fabrication, and we can create a window for any sized frame. Whether you're a business owner or a home owner, you'll find our prices are affordable, our service is friendly, and our craftsmanship is unmatched.
Replacement Window Benefits
Glass Types – Custom fabrication means we can provides you with new glass for your window replacement. With a variety of options and tints, your new windows can be more energy efficient, provide stronger damage protection, or help with cooling. We'll help you determine the perfect window for your needs.
Sound Reduction – One of the great benefits of a window replacement is sound reduction. This especially true for home window replacements. Newer windows are much better at keeping out unwanted sounds as well as keeping in sound. That means you can be louder without disturbing the neighbors while getting a better nights sleep.
Ease of Use – Newer windows are created with ease in mind. They take less to clean and require less maintenance. You won't find a better, longer lasting option for your window replacement in Palm Desert than our custom fabricated windows.
Your Trusted Local Window Replacement Company
Whether you're in need of a single window pane replacement, a whole window, or a whole property, there's no job too big or too small. Every window replacement and shower door installation is overseen by the business owner and technicians are highly trained and skilled at replacing windows. When you want the highest quality glass and finest workmanship for your window replacement in Palm Desert call (760) 574-3487 or Contact Us today.
---
Palm Desert
Palm Desert is a great resort city with some wonderful attractions for visitors and citizens. Locals know that when it comes to excellent fresh produce, nothing beats the Farmers' Market. With a bustling resort industry and excellent golf courses there's always something to do in Palm Desert.