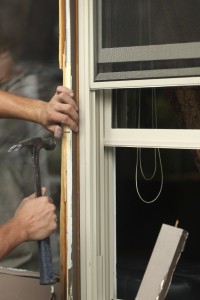 Window Replacement
Windows can be delicate. Time causes window frames to warp, damage can cause glass panes to crack or break, and window styles can become outdated. No matter what condition your window is in, you want to make sure your window replacement in La Quinta is built to last. With Macklin Mirror & Glass you get on-site quality control from our owner paired with professional installation from our highly trained technicians. Windows require care and our professional window replacement does more than guarantee a perfect fit, it provides an array of benefits.
Replacement Window Benefits
Increased Efficiency – A window replacement in La Quinta is the perfect time to consider a different glass type. With a wide variety of options that provide better cold air retention and increased heat deflection, our custom window fabrication provides you with nearly limitless options.
Sound Reduction – Sound reducing windows are great for your home or business. Whether you'd like to turn up the television without bothering the neighbors or reduce incoming noise from vehicles for a better night sleep, we can provide a window replacement for a specific room or your entire property.
Ease of Use – Many newer windows are easier to maintain and clean, providing you with a long lasting solution. With smaller frames and larger panes, new window replacements in La Quinta also provide more light and increased UV protection.
Your Trusted Local Window Replacement Company
Whether you need a whole window or just a window pane replaced, we provide quick, reliable, and perfectly executed shower door or window replacement in La Quinta. Our technicians are highly skilled, our glass is of the finest quality, and our workmanship is exceptional. For the best local window replacement in La Quinta, call (760) 574-3487 or Contact Us today.
---
La Quinta
La Quinta is a fantastic little desert oasis with some great options for an active lifestyle. This resort town features a number of excellent outdoor parks like the gorgeous and scenic Lake Cahuilla Regional Park. La Quinta is also home to a fantastic library. The La Quinta Library is a great place to learn about the founding of what can best be described as a desert oasis.