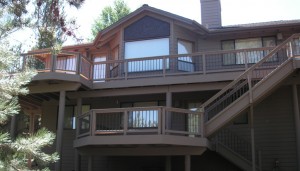 Glass
Glass doesn't always come in the shape or size you'd like. Tables, walls, shelving and more can all require custom glass in Bermuda Dunes. Why let your frame stay empty when you can break the mold with Macklin Mirror & Glass. We're your local source for perfectly crafted glass in Bermuda Dunes. No matter what size your project is, we've got the facilities to handle it. We specialize in custom shaping and only work with the best materials. When you want custom glass that's made to last, there's no one better.
Your Glass Repair Solution
We can repair or create beautiful, functional, durable glass in Bermuda Dunes for any project. Just some of our previous work includes:
Glass Table Tops
Glass Walls
Glass Shelving
Glass Cabinet Doors
Glass Windows
Spherical Glass
Truly Customized Glass
As your local source for high quality glass in Bermuda Dunes, we know that customer needs vary. Businesses frequently request tinted glass for security, laminated glass for improved resistance, or tempered glass for safety. Home owners prefer energy efficient insulated glass and sound proofed glass for their projects. We have access to a wide array of glass types suitable for nearly any project. No matter what your needs, we'll find an affordable solution to accommodate your structure that meets our high standards for beauty and longevity.
When installation is required, our owner personally oversees the work to ensure that our high standards are met from start to finish. We believe that exceptional glass work should be made to last. With our custom glass in Bermuda Dunes, your glass won't just be an accessory, it will be a focal point. Glass makes a statement when used in furnishings, expressing your desire for gorgeous functionality. In windows and separators it provides a durable, unique, and easily maintained way to bring in natural light and open a space up.
Our measurements are exacting, our technicians are highly trained, and the customer always comes first. For spectacular custom glass in Bermuda Dunes, call (760) 574-3487 or Contact Us today.